Our Services

CONTACT US
Address :
310, CR Avenue, Girish Park, Metro , Kolkata West Bengal ( Pin Code: 700006), India , Kolkata West Bengal ( Pin Code: 700006), India
Phone : 91-33-40081544
Mobile : 9230532520/9038022102
Fax : 91-33-40081544
Call Us : 08048055684
Email ID : hrz2pluskol@gmail.com
Company Profile
Home | Company Profile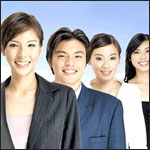 We are one of the fastest growing and recognized placement consultants on a pan India basis. We have got an excellent blend of individuals from both management as well as technical background who understand the very core concept of manpower requirement and because of that we have become one of the popular employers̢۪ choices. We have created such a unique business model that the employers who pursue us instead we run after them. We fulfill the manpower requirements of our valued employers covering almost every sector of the industry from FINANCE, BANKING, FMCG, ENGINEERING, MARKETING, and HUMAN RESOURCE to INFORMATION TECHNOLOGY. Our methodology for sourcing manpower includes HEADHUNTING, TOP EMPLOYEES̢۪ REFERRAL, and PORTAL REFERRAL. Apart from that we predominantly source the requisite manpower from the prominent print and electronic media. We also have the database of distinguished and eminent personalities that are invaluable and highly reliable through our own strong social networking. So finding the right person for the right position is a cake walk for us and we are always at the doorsteps the moment employers knock us.

History
The Concept of consultancy is not new in the world business fraternity but the business model has obviously changed over the years from just providing services to focusing on creating core values and concentrating on developing unique products and services for industries in today̢۪s era of globalization. There are many instances in the world, for example, The Tata Consultancy Services (TCS), Infosys as how they have gone on changing their business models since they actually started the business operations in their nascent stages. Z2plus Placement Consultant is not new to such changes and did the same in keeping up with the fast and ever changing dynamics of world scenario of business concepts. The Company Started its operations way back in 1999 and from there on it has made a place for itself in these ten years by growing from strength to strength.